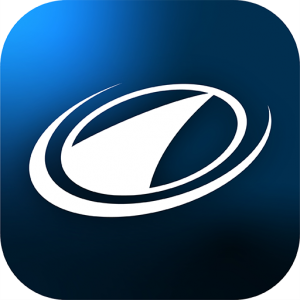 Job title: Business Intelligence Analyst
Star EV Corporation in Simpsonville, SC is looking for a Business Intelligence Analyst. The position is primarily responsible for assisting in development of in-depth IT business marketing processes, customer support and services, sales management, and technology deployment, and developing and analyzing data metrics to optimize performance and productivity.
The essential job duties include:
Translate business requirements and needs into data to achieve business solutions that cover multiple functional areas from IT and Operations to customer support and services, sales management, and technology deployment.
Leverage data to understand in depth IT business marketing processes, identify areas of opportunity for process improvement, development standards, and document best practices.
Support business processes and projects through data modeling, reporting and analytics and develop demand forecasts for purchase planning.
Analyze competitive market strategies through analysis of products sold and market trends and identify markets for future product development or to improve sales of existing product lines.
Communicate with Sales & Marketing departments and higher-level management, understand business goals, forecasting needs, and insights and reviews from data for purchase planning and implementation.
Generate standard or create custom reports summarizing business transactions and financial reviews to be used by executives, managers, clients, and other stakeholders.
Collaborate with business and technology stakeholders to identify improvement opportunities in data structures, reporting, and analysis.
Help and enhance the effective use of data and business intelligence capabilities for reporting and analysis as operational support.
Perform complex research and analysis, develop actional insights to solve problems and improve process, and present recommendations to management.
Collaborate with peers to share best practice.
Develop, update, and analyze metrics used to determine operational performance, productivity, or other measures deemed valuable to the company.
Provide guidance to international procurement staff for various sourcing projects to ensure the best cost opportunities are captured.
Utilize deep knowledge of in-house data to assist management in developing models, analytic processes, and reports to drive business value. Help management in creating efficient and fast-performing data consumption processes to meet company strategies.
Minimum job requirements:
Bachelor's degree in statistics, information systems, data science, or a related field.
At least two years of post-undergraduate progressive experience related to data modeling and data analysis.
Knowledge of statistical analysis methods like ANOVA, Regression and sampling modeling.
Skills in data analysis, data management, flow control, statistical modeling and inference and ability to interpret results from statistical models and report writing.
Skills in business analytics and database management .
Strong knowledge of EXCEL, R, and SQL.
Understanding of ERP systems.
Good written and oral communication skills.
Send resume and cover letter to hiring@starev.com. REFER TO POSITION "Business Intelligence Analyst ". AN EQUAL OPPORTUNITY EMPLOYER.