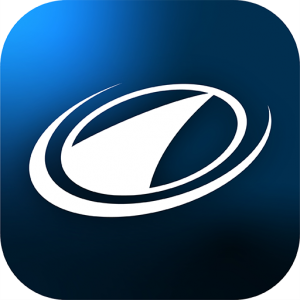 STAR EV is looking for a Buyer.
STAR EV's Mission
Advancing Electric Mobility to deliver world class electric vehicles providing comfort, safety and a superior driving experience. STAR EV promotes and fosters 5P Culture to be Passionate, Productive, Positive, Personable and Proud of the work we do.
Star EV Corporation offers a competitive compensation package that rewards growth of the STAR EV brand including medical, dental, life, STD, LTD benefits, paid vacation, and aggressive 401K match.
Star EV Corporation is an equal opportunity/affirmative action employer. All applicants will receive consideration for employment without regard to sex, gender identity, sexual orientation, race, color, religion, national origin, disability, protected veteran status, age or any other characteristics protected by law.
The essential job duties include:
Responsible for the accurate entry, proofing, maintenance, and submission of purchase orders based on customer demand, stock replenishment and management direction
Maintain superior level of accuracy while creating and verifying purchase order information including proper product costing, shipping instructions, etc.
Coordinate order status report submissions from suppliers. Resolve changes and discrepancies, and update purchase order information accordingly
Routine purchase order review and follow-up, and expediting of orders
Communicate professionally and courteously directly with suppliers in relation to order processing as required to resolve issues and receive order acknowledgements
Work with senior leadership to drive the materials planning process
Support sales team and quote process
Assist with physical inventories
Perform other duties as assigned
QUALIFICATIONS
To perform this job satisfactorily, an individual must be able to perform each essential duty satisfactorily
High attention to detail is essential
Good organizational skills
Strong interpersonal skills
Logical thinking and problem-solving skills
Negotiation Skills
Must be very proficient, quick, and comfortable with personal computer navigation and operation. Proficiency in Microsoft Office Suite required.
Must be willing to have "hands on approach" and "self-motivation" skills.
Team player in Team Environment a must
EDUCATION REQUIREMENTS
3-5 years manufacturing, distribution, or logistics experience in Purchasing or Logistics required.
BS or AS Degree in Supply Chain Management or Business preferred
SAP Business 1 experience a plus
All qualified applicants will receive consideration for employment without regard to race, color, religion, sex, national origin, age, disability or protected veteran status. Star EV participates in the E-Verify Program (US sites only).
The official job title will be Buyer in the Purchasing/Logistics department. Located in Simpsonville, SC. HR Contact: Gwen Seagraves.