CAR FOR THE COURSE
From the first tee to the 19th hole, a full round can make for a long, strenuous day. Even with hot weather and hilly fairways, STAR cars deliver the power and performance you need to make your rounds in style and comfort. Driving a STAR EV gets you more distance, more daylight and more endurance, so you're set to make your next shot your best shot.
UP YOUR GAME
Golf is a game of time and numbers, so the key to mastering the game is getting more play on more days. STAR golf cars are equipped to get you on and around the course with power and panache, so you can take your game to the next level. Your STAR car delivers comfort and convenience, with ergonomic seating options, easy entry and exit for drivers and passengers, responsive steering and nimble handling, a solid build, and a smooth steady ride even on steeply contoured slopes and swales. A STAR car is the short answer to even the longest course.
TURFSIDE
Driven by a powerful electric motor and robust batteries, STAR EVs combine maximum range and maneuverability with quiet eco-friendly operation. Approach with confidence, tee up, and set your pace of play. STAR golf cars make it easy by keeping all the game essentials close at hand: dedicated club and gear storage; basket and cooler for drinks and snacks; lockable glove box to safeguard valuables; built-in cup holders; ball cleaner; sand bottle; and removable scorecard holder.STAR also incorporates innovative automotive features and electronic technologies to create the most satisfying golf car experience in the industry. Find your sweet spot in a STAR EV golf car.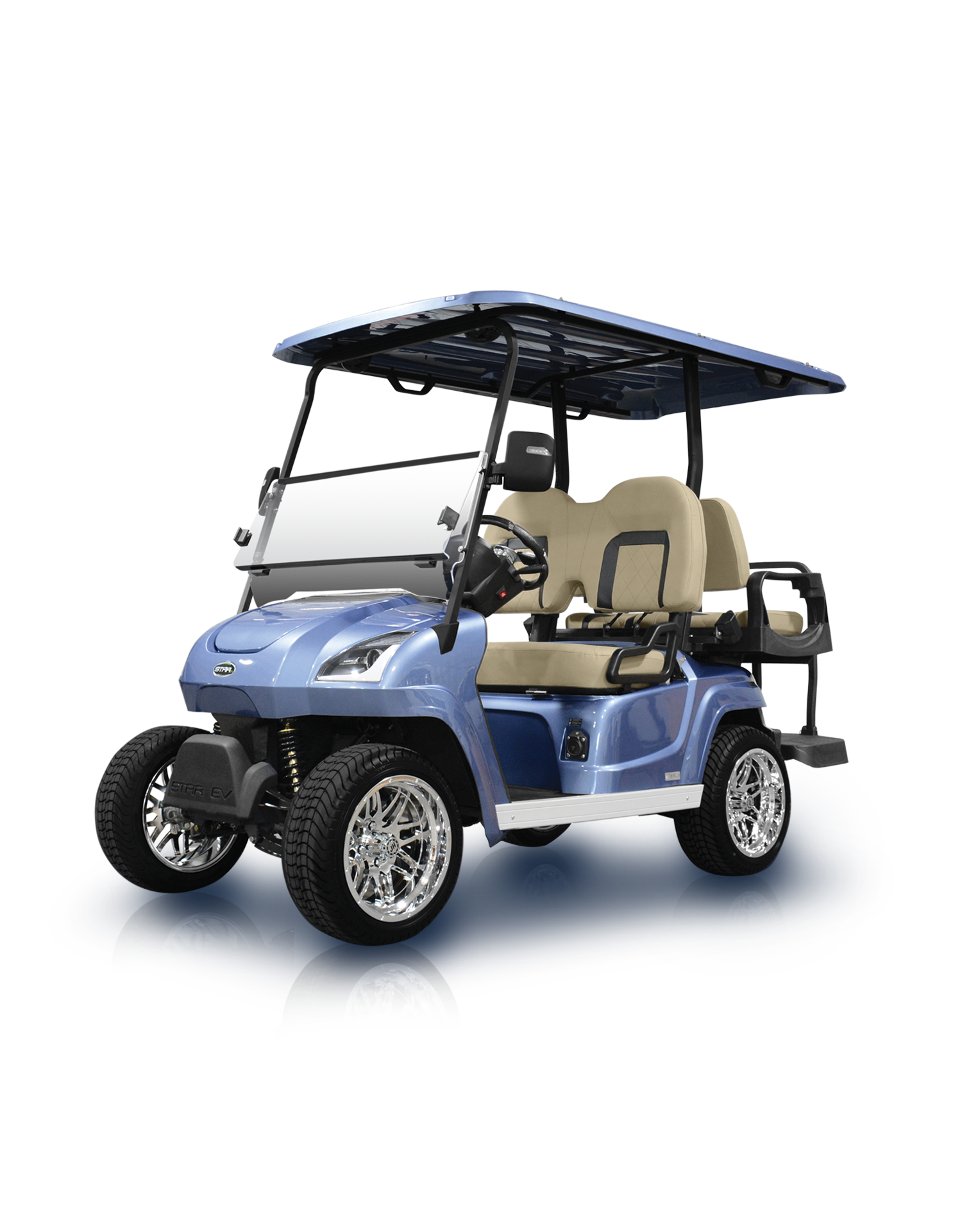 SIRIUS
When you play for the love of the game, SIRIUS is your lucky STAR car.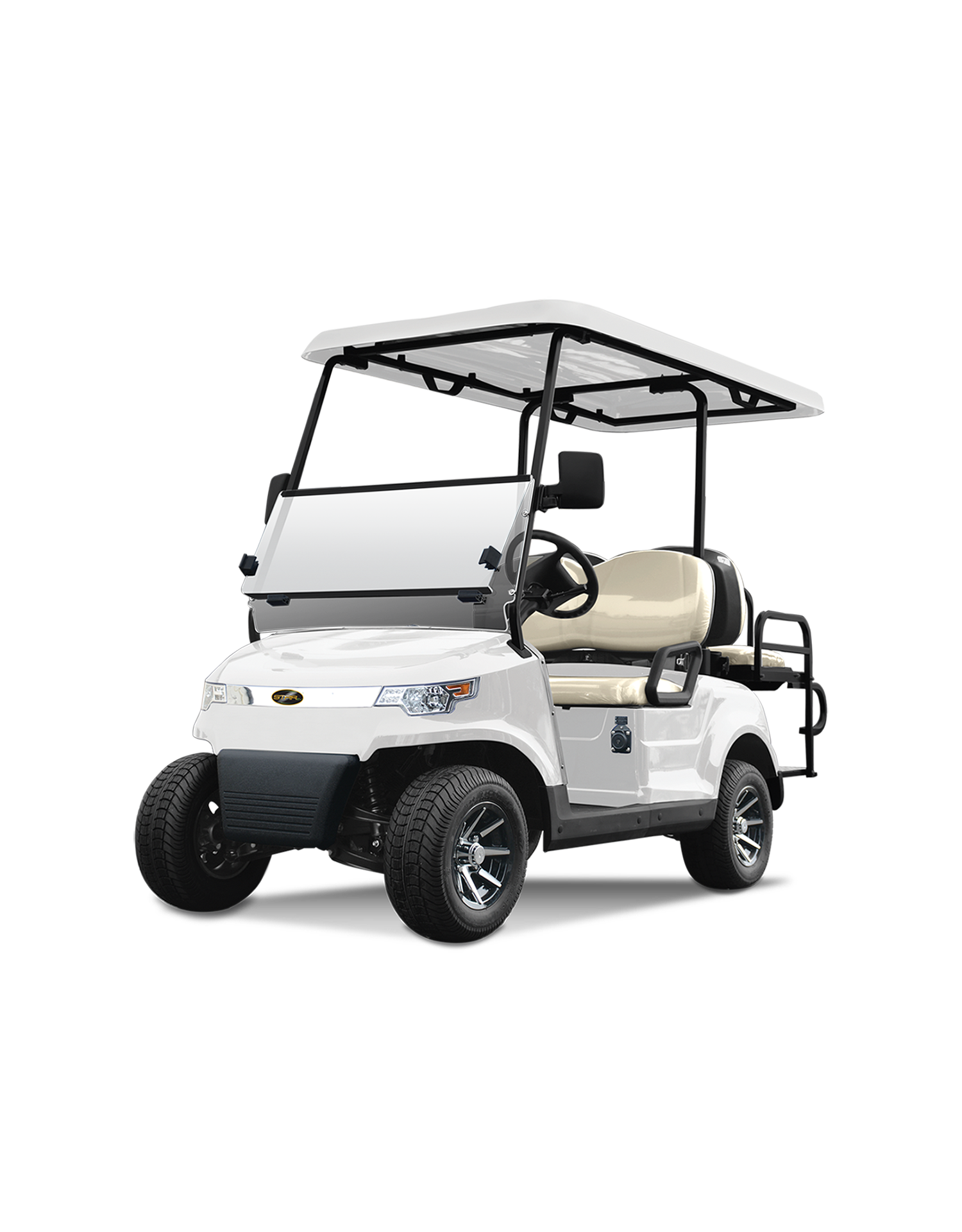 CAPELLA
Expansive. Not expensive. You game?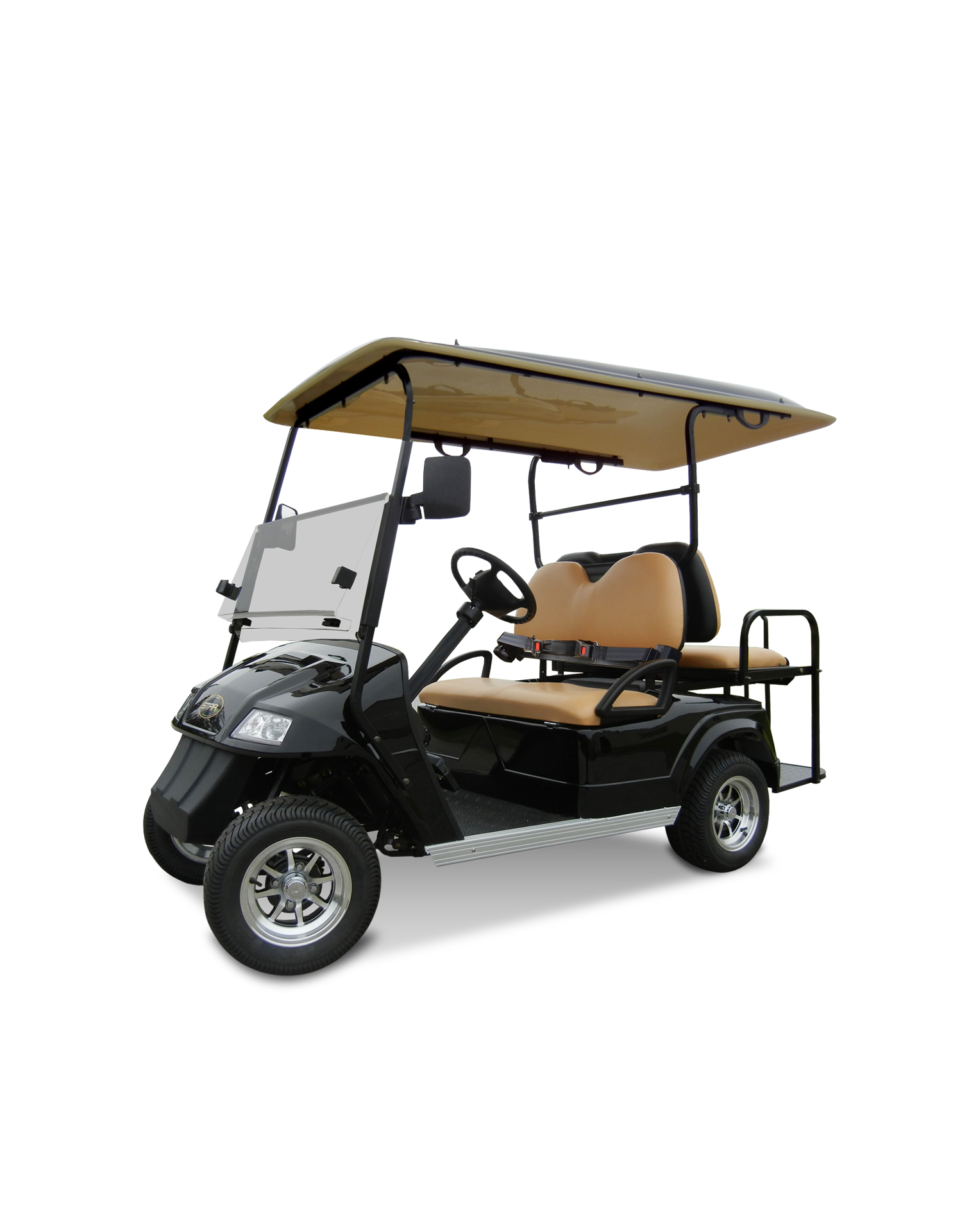 CLASSIC
Classy, not flashy. CLASSIC invites you to join a very select club.
Mastering the game looks easy when you're riding in high style. Designed to be both the lap of luxury and the height of prestige, your SIRIUS golf car gives you every advantage: superior power, stellar performance and supreme comfort, plus a collection of high-end electronics and ergonomics included as standard. Driving a SIRIUS is a mark of distinction, because SIRIUS clearly eclipses every other make and model on the course.
SIRIUS Golf
Playing solo, paired, foursomes or a team, there's a STAR CAPELLA golf car that suits your game. Choose a model that seats two, four or six passengers. With high-backed seats, independent front suspension, and easy entry and exit, CAPELLA not only delivers the most comfortable ride on the course, it also goes the distance – up to 60 miles on a single charge! Any way you play, CAPELLA is a good start toward a perfect round.
CAPELLA GOLF
With good looks, timeless style and lasting value, STAR EV's CLASSIC upholds the best of authentic golf culture – discipline, fair play and reverence for the game – updated for the  modern golf experience. Roomy and affordable, CLASSIC boasts traditional styling and reliable performance boosted by powerful 36v or 48v electric components. Keep it real, in a CLASSIC golf car from STAR EV.
CLASSIC GOLF