MOVING EXPERIENCE
Launching a private on-site transportation program is a huge undertaking that carries great responsibility. Obviously, safety and security of drivers, passengers and bystanders are critical concerns. So are accessibility and inclusivity.
What are your passengers' physical and spatial needs? Will your ridership be travelling light or lugging laptops and luggage? What accommodations are required for medical or recreational equipment, such as walkers, wheelchairs and bicycles? Will routes be scheduled year-round? Day and night? Of course, procuring appropriate vehicles and complying with applicable state and federal regulations are vital to success. Depend on STAR EV to help put your transit plans in motion.
REQUEST A QUOTE
THE TRANSIT TRANSFORMATION
There's no single solution to maximizing mobility. Moving staff and visitors around commercial properties, corporate campuses and governmental complexes is quite different from driving potential students and their parents on campus tours, shuttling resort guests to amenities and activities, delivering conference attendees to sessions and events, or navigating sightseeing visitors through historic districts and urban villages. STAR's innovative electric solutions are changing the transit dynamics.
A TURN FOR THE BETTER
When efficiency, economy and sustainability are core values, building out your transit fleet exclusively with electric vehicles is a big step in the right direction. At the core of any successful transit program is: respect for riders' comfort and convenience. STAR's passenger-centric transit EVs are designed to give team members, colleagues, customers, staff, patrons and guests alike the VIP treatment. For a delightful rider experience every time, set your sights on the STARs.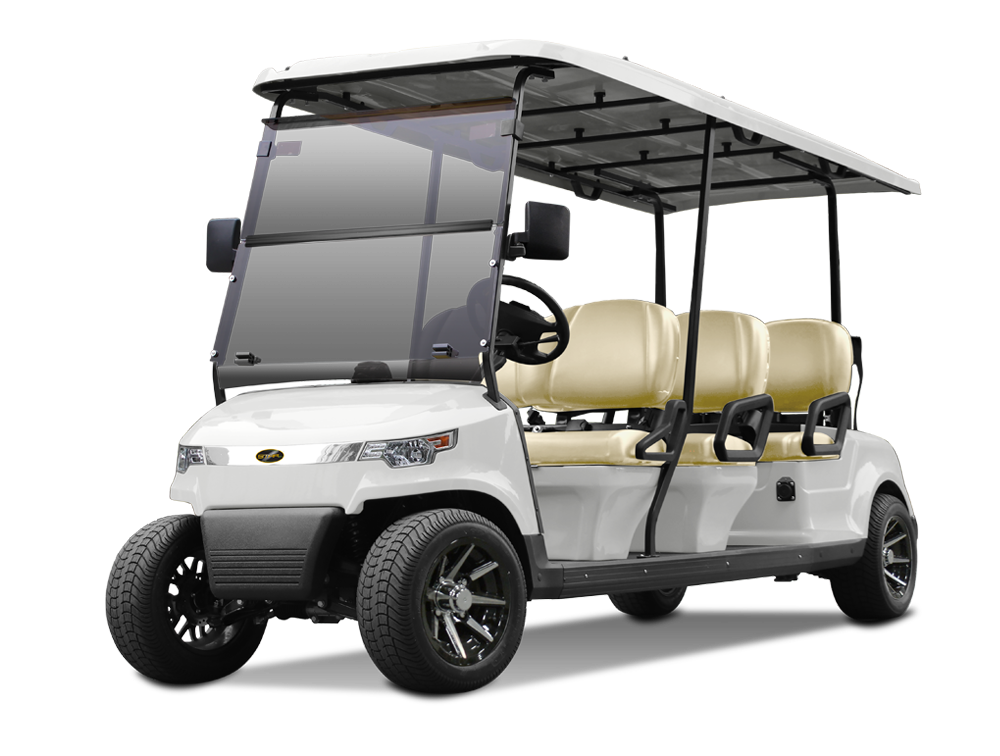 CAPELLA 6 PASS
Ferry up to eight adults with ease, in STAR's roomy CAPELLA 6+2, the transit EV with the power and range to handle the load.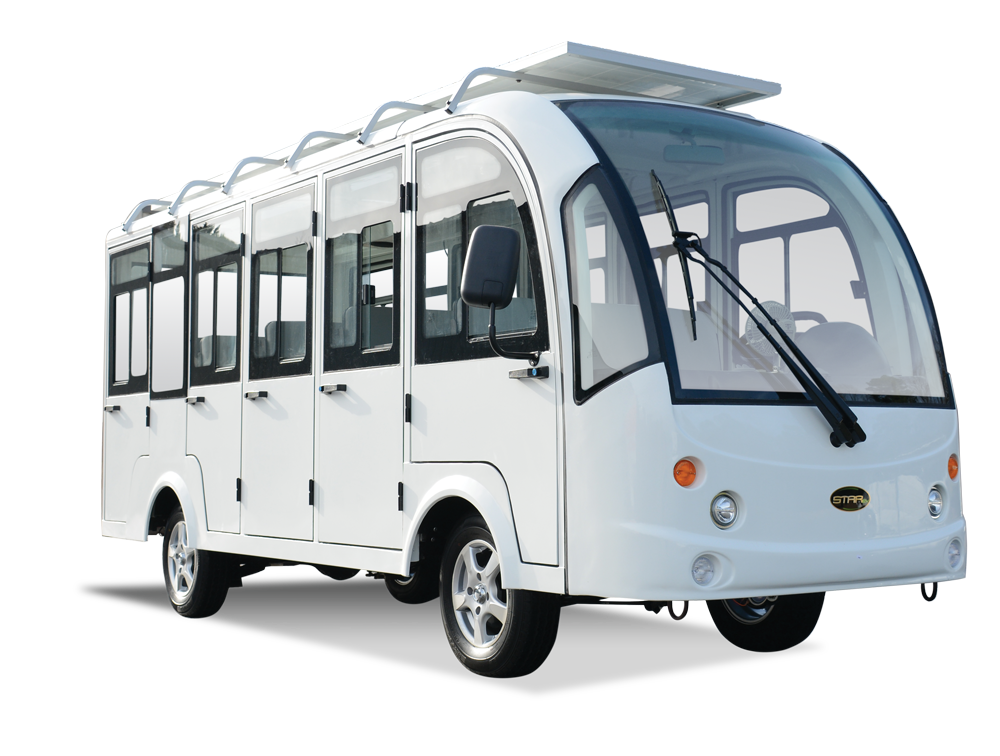 M SERIES
STAR EV's M-SERIES pulls out all the stops to get passengers on board, on the road, and shuttled point-to-point safely and on schedule.
Spacious, comfortable and quiet, STAR EV's CAPELLA 6+2 is easily in a league of its own. With seating for eight – six forward-facing and two rear-facing – CAPELLA is easy to charge, easy to drive and steer, easy to enter and exit, easy on the environment, and even easier on the eyes. From pickup to arrival, it's a safe, easy, enjoyable ride in the CAPELLA 6+2.
CAPELLA
Stop-and-go travel is tough on traditional gas-powered vehicles. Repeated acceleration and deceleration cycles reduce fuel efficiency, increase emissions output, strain braking systems and stress engine components. Because picking up and dropping off passengers is the sole function of shuttle services, STAR engineered M-SERIES electric buses specifically to meet, and beat, the challenges of frequent starts and stops. Passenger capacity ranges from 8 to 23, including wheelchair options.
M SERIES