Capella CP-4 Ambulance
Transport the sick or injured safely and swiftly with superior performance.
Capella CP-4
Golf Cart Style Ambulance
The Capella CP-4 Secure Transport Ambulance is a medical emergency vehicle that is efficiently built with the latest upgrades and accessories. This golf cart style ambulance is equipped with a basic stretcher to help in times of medical emergencies.
VIEW SPEC SHEET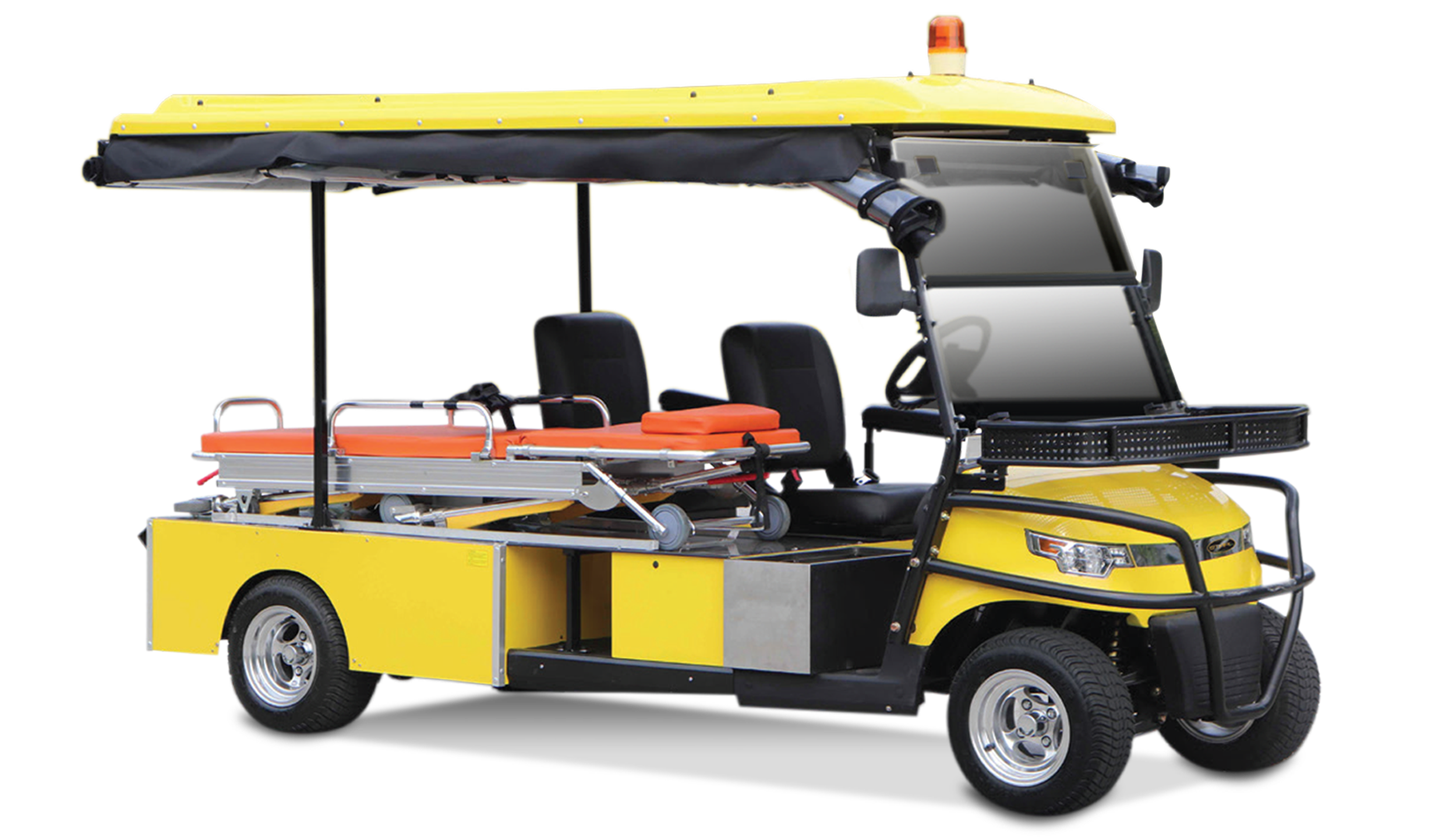 CLASSIC HCX - AMBULANCE
Golf Cart Style Ambulance
Classic 2 passenger golf cart style ambulance with a 48 volt system that has eight (8)6 volt batteries. Propelled by a 5.5 HP DC Motor and a 400A Programmable Speed Controller which is the industry leading motor and controller for the ultimate in reliably and efficiency making Star EV one of the most efficient green vehicles on the market today. Basic 74 x 20 stretcher, rear view mirrors on both sides, four-wheel hydraulic brakes with hand activated parking brake, high/low speed switch, plastic battery box, headlights, taillights, brake lights, turn signals, horn, reverse beep, parking brake, 20 A, 48 V to 12 V voltage reducer for all accessories, foldable tinted windshield, 10 aluminum wheels, easy a ccess program/trouble-shooting port under dash, extended roof with grab handles, 20-25 mph, Dimensions: 130L x 48W x 78H, Stretcher platform: 96L x 23W, St orage box: 42L x 12W, Top speed 18MPH
VIEW SPEC SHEET
U Series - 72V ELECTRIC UTILITY AMBULANCE CAR
Golf Cart Style Ambulance
137L X 55W (IN),Star EV 72V Heavy Duty Ambulance comes standard with our exclusive rights to the American made Curtis Cab which is manufactured with the highest quality material that will not rust or come apart and allows for optimum airflow for crew comfort. Vehicle includes: Curtis Cab with removable lockable hard doors, turn signals, headlights, tail lights, brake lights, horn, parking brake, 4 wheel hydraulic brakes, windshield wipers, amp meter, volt meter, odometer, speedometer, back-up alarm, driver and passenger side view mirrors, 2 point seat belts, battery charger, fold down bed box with tailgate covered patient deck, soft side enclosure and emergency light package with deck liner and undercoating, vehicle dimensions-137″Lx55″Wx76″H, Cargo load capacity-2,200lbs, 9HP AC Motor, 550A Controller, rack and pinion steering system. Bed size 83″Lx54″Wx10″H. Top speed 1 8MPH
VIEW SPEC SHEET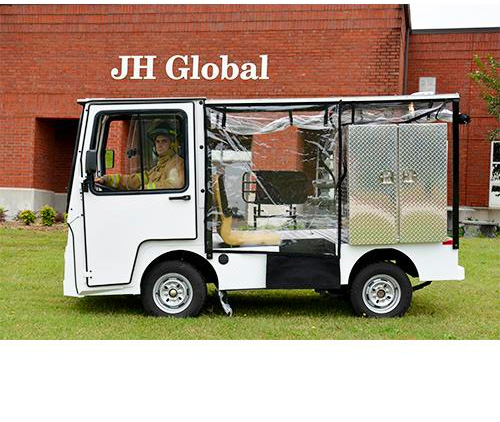 SAFETY
With drivers and passengers in mind, STAR EV commercial cars are built for safety. Each car is built with windshields, DOT tires and seat belts.
PERFORMANCE
Heavy duty Advanced AC and DC motors with a top speed of 25 mph and 400 A or 550 A controllers mean you can pack on the load, you won't notice the difference.
EFFICIENCY
STAR EV commercial cars feature 48 V or 72 V Trojan batteries that drive 50-60 miles after one full charge.