SIMPSONVILLE, S.C. – Hillcrest High School's Class AAAAA varsity baseball team knows the value of strength, dependability, and hard work. They also recognize that having quality equipment boosts performance. The Rams, who were 2020-21 State Champions, not only practice and play the game, they are also responsible for grooming, grading, and maintaining the entire playing surface; managing groundskeeping tools, supplies and equipment; ensuring that all the athletic gear is organized and on the field; and pregame infield prep.
So, when it came time to replace their utility vehicle, the Rams wanted a "beast' with the power and stability to tow, drag and haul – plus plenty of performance, handling, and safety features to meet the team's seasonal and social obligations.
Their top pick was STAR EV's CLASSIC HCX, a four-seat electric workhorse outfitted with a dumping cargo box and equipped with headlights, taillights, brake lights, turn signals, and a host of other safety features. Not only does the vehicle fit all the team's requirements, the Rams' new CLASSIC HCX proudly sports the Hillcrest High School colors inside and out.
Just beyond the Rams' Booster Field facility sits STAR EV's corporate headquarters and production facilities, where their new commercial-grade electric vehicle was assembled. Now baseball team and the STAR team are more than just neighbors. They've each become big fans of the other.
"These young men are proud of their school's image and performance," says Jun Hu, STAR's President. "We respect that because STAR operates the same way. STAR EV is proud to be a Hillcrest Rams booster, and we're happy they decided to become an all-STAR baseball team."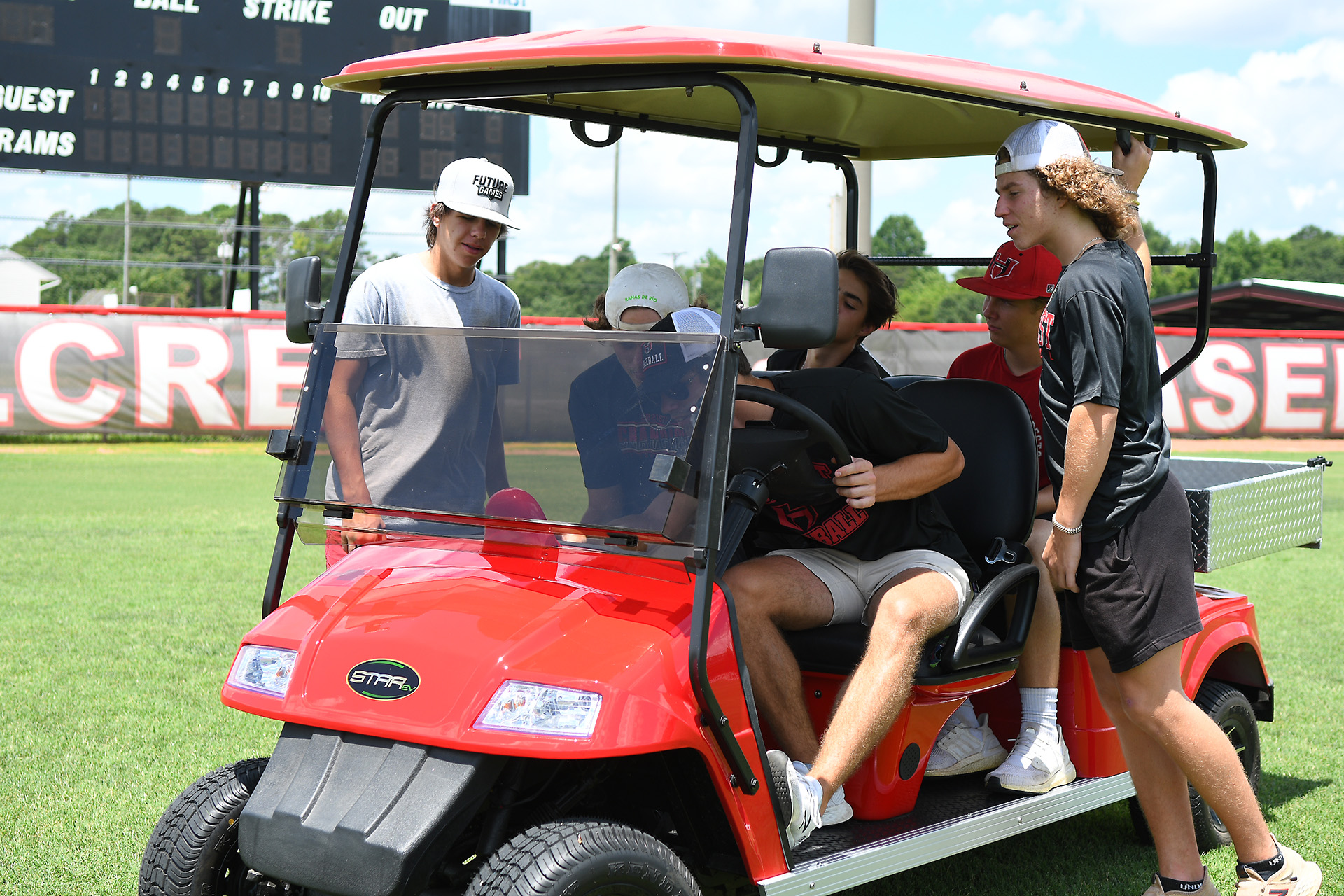 As it turns out, Ram's new CLASSIC HCX is a big hit.