SPORT LIFTED
Take your wild side on a wild ride in STAR's off-road Sport model.
SPORT LIFTED
All-Terrain Lifted
With its elevated ride height and muscular accessories, Sport takes on the rough stuff, tackling tough trails, uneven terrain, the rise and fall of backwoods hills and hollows with ease. But Sport does more than play. With the power to make light work of heavy-duty farm or jobsite chores, Sport earns its keep every day of the week.
VIEW SPEC SHEET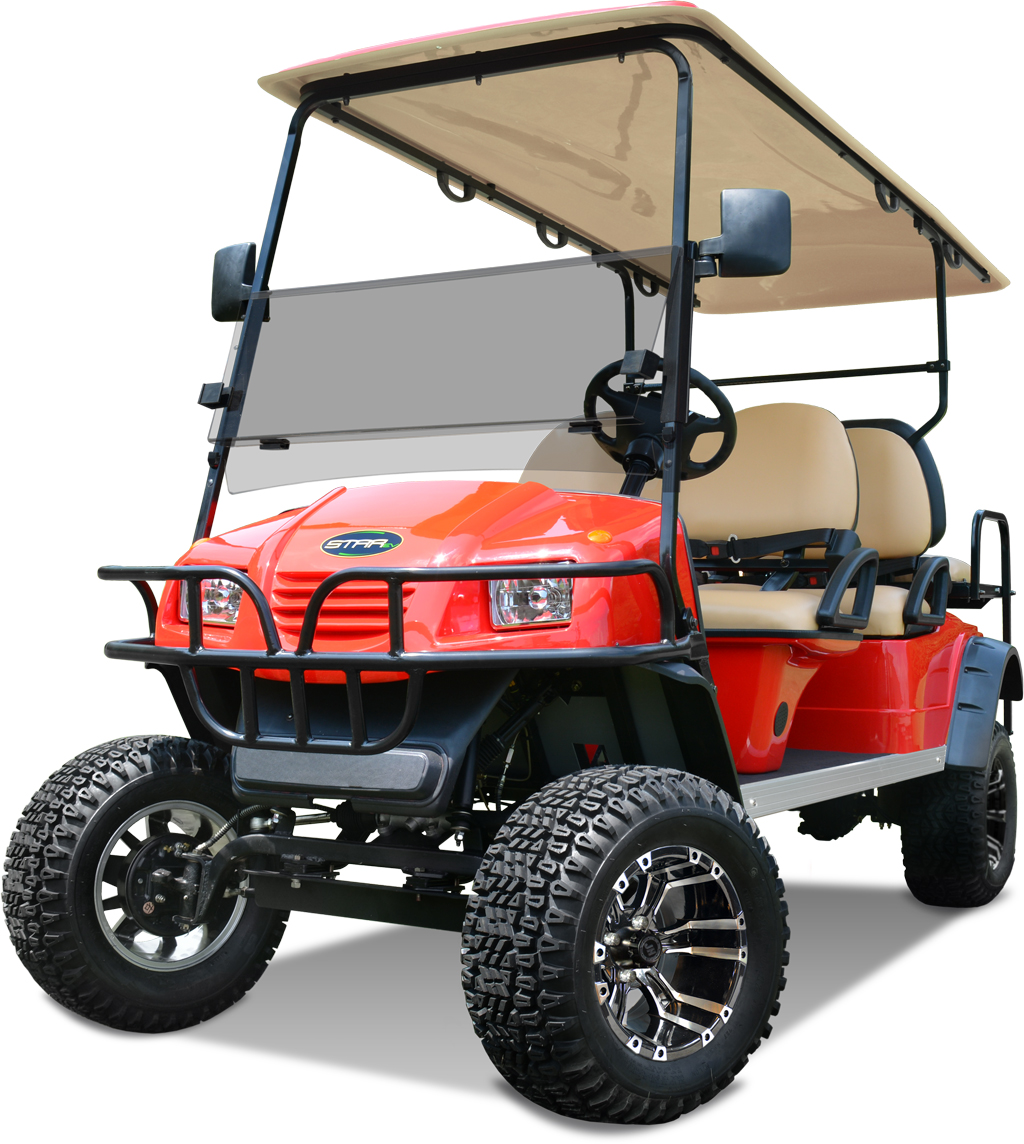 SAFETY
With drivers and passengers in mind, STAR EV commercial cars are built for safety. Each car is built with windshields, DOT tires and seat belts.
PERFORMANCE
Heavy duty Advanced AC and DC motors with a top speed of 25 mph and 400 A or 550 A Curtis Controllers; pack on the load, you won't notice the difference.
EFFICIENCY
STAR EV commercial cars feature 48 V or 72 V Trojan batteries that drive 50-60 miles after one full charge.